Smart Farming
Profyta (https://sites.google.com/view/profyta-smart-farming, also farm in Tanzania https://sites.google.com/view/greenvalleyagro2020) is a farm management company, providing services to farmers active in a.o. protected cultivation of vegetables. Part of the services of Profyta include remote monitoring of the growing process and research of crop development and production optimization.
In developing/continuing to develop the smart farming system: GVA – Profyta uses a number of sensors to optimize the cultivation and also a platform has been set up initially (website). The aim is to further develop this for Africa in such a way that the following things can be achieved: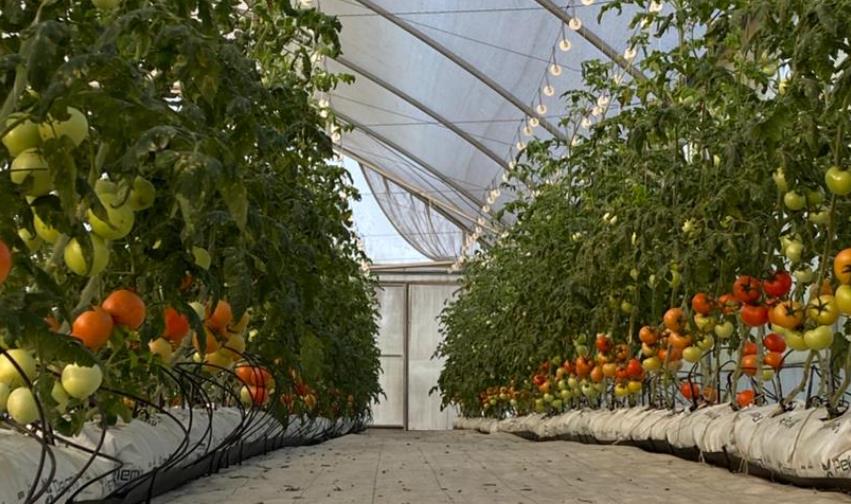 Water consumption tailored to the actual needs of the crops.
Nutrient consumption, see above.
Use of pesticides minimized and the use of organic products promoted.
Tasks for students:
Further development, connecting the sensors (all forms of data communication, RS485 to 0-5V), bringing in data via e.g. M2M, or via IOT etc.
Putting data away unambiguously and making it suitable for data analysis.
Making data/signals etc. usable to control things (valves etc.).
Make data suitable for users.
Smart Farming + irrigation and fertigation system:
As above, additionally develop an irrigation system, for the African market.
Mtumbwi system:
It is the intention to expand the existing Mtumbwi system (isolated cultivation, part of the soil is insulated, preventing soilborne diseases in the cultivation).The existing system should be expanded by a method that can be can be rolled out anywhere in Africa.
The system is an "Africa" version of the soilless, hydroponic system (as an alternative to rock wool, cocopeat system).
Biological control, self-replicating and self-sustained:
Biology breeding, conservation, especially determination and tracking, then replication.
In combination with the Mtumbwi + mix of silty loam + application of rice husk.
In Northern Ghana (Tongo White Volt area), a project is implemented of 4 times 1 hectare production open field there to learn if a tomato-paste factory can be (re)started. The assignment is to collect all data + practical information, and compile a report regarding this project.
Smart Farming: in Ghana at 2 projects data are collected from our sensors, in order to compare whether the cultivation with and without sensors produces significant differences. The assignment consists of collection of ICT data and compilation of the report.
Tanzania: propagate new crops like strawberries from seed, supervise and report.
Mtumbwi: further develop the cultivation system and develop a watering system that can be watered from below via a drainage hose.